Overall Preview & What Not
Another year, another interesting Illinois football season.
I'll start off this season of previews, recaps, and whatever else I feel like writing by saying I'm a lifelong Illini athletics fan and, contrary to popular belief, I want the team to do well. I'm often pessimistic because honestly, I've gotten my hopes up and my heart broken more times than a BIG Ten fan should (exception Rutgers and the other bullshit schools that got added onto the OG's). I'm a realist, and I don't men that in a 'I REALly think the team will win 5 games!' type of unreal forever optimist-bullshit people who get on my case argue in favor of. What's sad though is that 5 W's is FAILURE for pretty much all the Big Ten programs and 90% of schools and programs as big as we have at the University of Illinois.
Here's proof that I actually went to games when I was younger (left).
All this considered, the team is definitely better than last year, and yes, I feel confident that with 1000% certainty:
The 'O'
In case Lovie's pressers didn't detail it enough, metal legs Mikey Dudek is (allegedly) back and better than ever. When I say that, I mean like actually like a robot as I've heard he can run a 4.4 40, which is BIGGGGGGG if true. Chayce Crouch also definitely looks promising, but his same size is 1, and it's v. of all teams, Purdue… real Big Ten powerhouse I know. Then there's Kendrick Foster, the feature back, with Michael Irvin-hyped Mike Epstein out of St. Thomas Aquinas taking occasional reps in behind along with Reggie Corbin. It's not a good offense by any stretch of the imagination but anythings better than Wes Lunt doing his best Tresman Bears Jay Cutler impersonation chucking shit into triple coverage when there's about three other options short.
The 'D'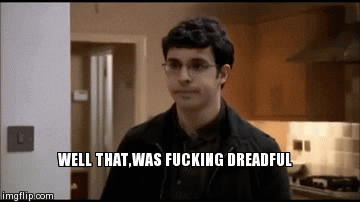 Could I tell you in-depth shit about anyone on the defense aside from Jaylen Dunlap? Hell no. I care about the Illini, but don't even get me started on these randos who's names get thrown around as MAYBE, POTENTIALLY good players. There aren't any Smoots or Nickersons on this years D, and I really don't want to hear any more of this shit from Lovie about how the defense will show up. I don't mean to sound super pessimistic when I say this, but I'm pretty sure we're going to get FUCKING SHREDDED on defense this year. Hell, we gave up 220 rushing yards a game last year, and that was with four NFL players on that side of the ball alone (Smoot, Nickerson, President, Phillips). This years' going to be like 250/game, and that's being generous.
The Matchup
I couldn't find a good picture from the '07 game so here's a random MAC conference graphic. I've been watching film and losing sleep over this matchup… just kidding if we don't win by at least two scores we should demote ourselves to the FCS, where we might be a winning team. Argue all you want that the MAC is legit. Whatever, you people are a breed of your own. 'Row The Boat' Western Michigan was fun while it lasted, but P.J. Fleck is gone for Minnesota, and their actual hardest competition is our second hardest out-of-conference, Western Kentucky. The fact that we're (arguably) their 3rd hardest matchup is definitely saying something.
Like I said, I don't really think this game is going to be any competition. BSU runs the ball almost as much as Georgia Tech, which is saying something as I don't think being a QB in high school is even a prerequisite to become QB at GT. Riley Neal attempted 10.5 rushes/game, which makes sense considering his 61% completion rating. His top 4 targets are either drafted, graduated, or transferred, so I think it's fair to say that QB keeper total will only increase this year. James Gilbert, running back, is no scrub either, amassing over 1,300 yards (1332) and 12 TD's in 2016. Expect the ball to be on the ground for the Cardinals for close to the entire game if not the entire game as, if they're smart, they'll realize our front seven this year is (comparatively) hot garbage.
Through the air, Ball State are more than vulnerable. Per game, the Cards allowed 320 yards per game, compared to only 150 ypg on the ground. I say 'only' as if it's a good number… but compared to Illinois 220 ypg (rushing), it's a hell of an improvement. Chayce has an arm, he now has weapons, albethem mediocre, and a pair of RB's to play off his game. Expect Mikey Dudek and Malik Turner to play a big role in this game as Crouches #1 and 2 targets respectively. As I've mentioned, Ball State will run the ball down our rush-weak defenses throat. It's not like they wouldn't even if we had LSU's front seven, that's just their game plan. Ultimately, game will probably end up being all offense. Both teams' defenses look to be god awful and at this point, are both unproven units.
Betting Things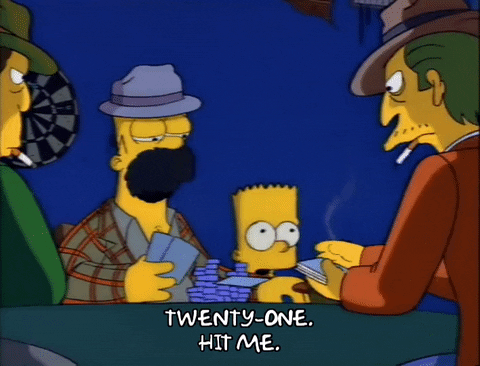 I'm pretty confident Illinois will cover. If they don't theres no hope for winning more games than last year. A 6.5 point spread is a fucking joke with Dudek back and an opposing defense that consistently gives up 30+. This game will hit the 'over' because that Ball State's 'bread and butter' on offense is luckily (for them) Illinois' biggest defensive weakness, running the ball. They wont score like non-conference teams have v. us in the past (e.g. North Carolina, Western Michigan) while also shutting down the O in the process, but mark my words they'll score at least 20 and this game will be high scoring.
Prediction: Illinois 40 – Ball State 24 // Spread: Illinois -6.5 (-105) // Moneyline: Illinois -255 // O/U: OVER 55 (-110)o
Forever and always, I-L-L-