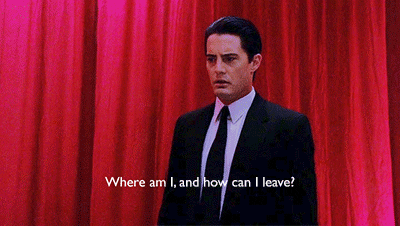 Fucking hell, how does JJ Watt have any service whatsoever to make his stupid social media posts from the middle of nowhere. Lake houses in Wisconsin are great and all, but this wifi I'm currently trying to write on is the most aggravating thing of all time.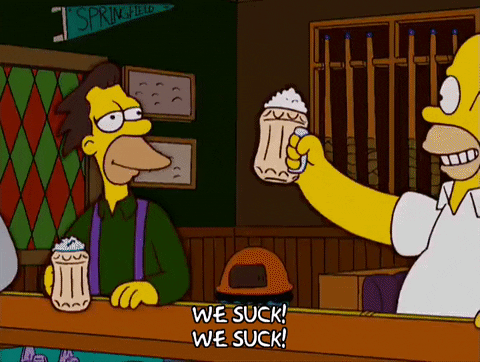 Anyways, keeping with the theme of Arsenal/Premier League/Soccer blogs… Today was my last day at my summer internship, so I didn't really feel right camping out at my desk for 2.5-3 hours watching a soccer game. Regardless, streaming bits and pieces (and of course seeing 2/3 Leicester goals and none of the Arsenal (goals)) garnered a bit of a reaction from me. To clarify, when I say, 'a bit of a reaction', what I really mean is falling out of my chair and proclaiming something to the effect of "we're going to win the league, dammit!", even considering there was 88 minutes left to play. Of course, I got my hopes high that we wouldn't concede, but as always, I was wrong, resulting in reactions such as "fucking shit we suck", "fucking hell what're you doing", "why the fuck is he there", and "what the fuck is he doing" on a number of occasions. Ya know, just typical Arsenal things
The 3-4-3 formation is fine for AFC when we're healthy, but when the back line (at least to start the game as he changed it midway though THANK GOD) consists of Holding – Elneny – Monreal, I think it's not a stretch to say Wenger may have forgotten to take his meds and instead of becoming Rainman he turned out more like the dude from Beautiful Mind once he went crazy or anything with Charlie Day. But I'll give him credit, his substitutions really and truly flipped the match on its head. Normally, they run around and find some way to fuck something up, but somehow, they found a way to score not once for a draw, but twice for a the win (Ramsey 83′, Giroud 85′) in the final 10 minutes nevertheless.
If we didn't win with LITERALLY 70% possession, 85% passing, and 27 total shots, I would've gone full Arsenal Fan TV trying to burn Wenger at the stake and shit.
All that matters is we're once again in our rightful place atop the league, albeit after our defense played as bad as a college fraternity intramural league where players are required to be be blackout drunk.
P.S. I can already see Spurs, City, and Chelsea fans getting in my face and bragging about Goal Difference after this weekend. Whoop-di-doo! You do realize you're playing teams who's entire starting XI is worth less than your starting back line right? Didn't realize it's tough to stonewall Burnley, Brighton, and Newcastle… On another hand, who cares? When's the last time the Prem came down to GD? Guarantee all you "diehard" fans didn't even know, but it's only happened once, and it was six fucking years ago, so please shut up about Goal Difference as you have no idea what you're talking about.
Until tomorrow.