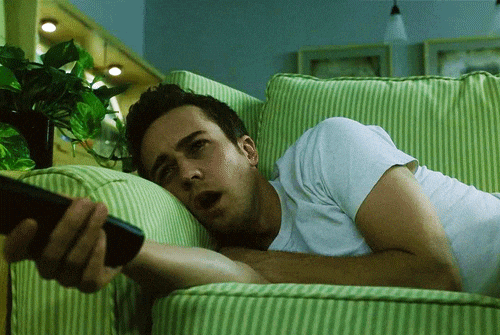 I apologize, I'm really not on my game as of late, but there's a 5,000+ word fantasy football preview/predictions blog coming soon and I don't want it to be shit/wrong, so I'm thinking y'all can get cut a little slack if I miss a few days/slow/really shit, not funny blogs. Thanks for understanding, even though in reality you definitely don't give a shit.
Somehow, someway, I actually like European soccer. It's aggravating as fuck as an Arsenal fan winning nothing but FA Cups, Community Shields, and whatever other bullshit the English FA makes us participate in. Anyways, the 2018 Premier League season starts tomorrow, so here are some things to keep in mind regarding my top 10 teams (as well as some teams I know nothing about so I'm just going to say they're going to get relegated). And yes, I realize this cover picture is from a couple years ago as it still as Villa and Norwich on the background, but again, please chill and cut me some slack.
Picking point totals is pretty much impossible, but here's my table before I get into really really basic overviews of each team (like we're talking shit that isn't even related to soccer at points). And before you get on me I pick Arsenal to win every fucking year and it hasn't happened since the Invincibles in '04. We always win something though so I guess it's better than nothing, but I've gotta support my club:
Arsenal
Manchester United
Chelsea
Liverpool
Manchester City
Tottenham Hotspur
Everton
West Ham United
Leicester City
Southampton
Watford
Crystal Palace
Stoke City
Bournmouth
West Bromwich Albion
Newcastle United
Burnley
Swansea City
Brighton & Hove Albion
Huddersfield Town
Arsenal
Like I said before, Arsenal are aggravating as fuck. One month they'll be the hottest team in the league and the next half the starting XI will get injured, they'll draw or lose to bottom half teams, and ultimately screw themselves in the long run. Lacazette and Kolasiac were the only real additions, but anything's better than Giroud (aside from that scorpion kick v. Palace. Midfield and defense need to stay relatively healthy for this, which is more likely than not not going to happen. Cech also can't be shit and Laca has to show up like he did in Ligue 1. Lots of 'if's' but I think the Gunners finally do it.
Manchester United
How quickly United fans forget… But of course Jose goes out and spends 146 million pounds, because how else is he supposed to be expected to win games? Coach? Develop players? Employ tactics that aren't boring as fuck? Nah, fuck that, it's not like he's the manager of one of the biggest clubs in the world. How can he possibly be "The Special One" when he spends his transfer budget and then some, parks the bus once his team scores, overall hoping against hope his players do their thing cause he does fuck all… aka Nick Saban/Alabama Football.
Chelsea
I swear no matter who their manager is, Chelsea always do the same fucking thing. Score, hold possession and player ultra-defensively, score a garbage goal with Diego Costa-like player late (75th minute +). Antonio Conte needs a fucking haircut and he manages a hated rival, but I respect his genuine excitement for the game (*cough* Klopp *cough*)
Liverpool
I can't stand bangwagoners, but unfortunately this once great club with die-hard fans is now full of them since that German know-it-all nerd Jurgen Klopp came to Anfield. Still the most intimidating ground in the Prem when they're not shit. Plus, a front four of Mane – Firmino – Salah – Coutinho is crazy scary even though I'm not sure why they won't sell Coutinho for 100 million pounds… which is about 65 million more than he's worth.
Manchester City
Why they bought an unproven goalkeeper and the two most expensive defenders OF ALL TIME is beyond me as City will fall to 5th this year. Kevin De Bruyne, Sergio Aguero, and David Silva are great and all, but everyone else is either inconsistent as fuck or hurt. I've been to Manchester, and it seemed like everyone were United fans, which I guess makes sense as the Eithad is like half full every game. No real fans means no home field advantage, which will ultimately hurt the club (really I'm just stretching to make sense out of dissing them as it's fun to make fun of Pep and Man City).
Tottenham Hotspur
In all honesty they'll probably finish higher, but I can't bring myself to put Spurs in the top 4. They'll definitely NOT beat out Arsenal as 2016 was a fluke, but hey, whatever makes you happy Spurs fans. Want to bash Arsenal as not a real London club? Fine, look at the table the last two decades. Want to bash Arsenal for not winning anything? When was the last time you won the league? Want to bash Arsenal for not buying anyone? Go for it, but when was the last time you bought a real, established player? Fuck you Tottenham Hotspur, COYG forever. This video is maybe the greatest thing I've ever seen. On one hand you've got Jack Wilshire, BLACKOUT DRUNK, and then there's Alexis Sanchez, who speaks no English, is sober, and has no idea what's going on. God bless.
Everton

The Toffee's are always right there, but they can't get over the hump… and this year is no different. It's really cool that Bleacher Report, ESPNFC, Daily Mirror, and every other big soccer publication have said they had a great transfer window, and I won't deny that, but at the same time, they sold the single only thing that kept them in it last season, Romelu Lukaku. So it's cool that Rooney's coming home, that a promising young Keeper in Jordan Pickford is starting in net, and that you bolstered the very old, trusted defense, but how the fuck are you going to score with… Sandro? Who the fuck even is that?
West Ham United
I know West Ham were shit last season, but adding Joe Hart, Marko Arnautavic, and Javier "Chicharito" Hernandez makes them instant contenders. I wish Dimitri Payet wasn't such a little bitch, forcing a move back to the French Riviera in the middle of last season, but still West Ham will be an exciting team to look out for in their overly gigantic stadium that's 1/5 full v. top-tier teams cause they were so bad last year.
Leicester City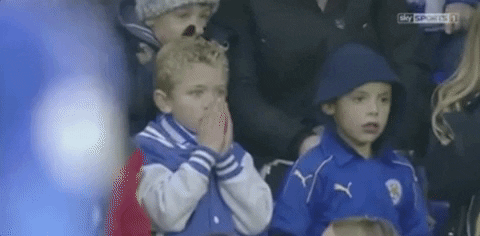 I don't mind Leicester City, I really don't, but when every American kid buys a jersey and proclaims they were supporters of them from the beginning I want to slam my head into a wall until I have a grade 3 concussion. Any real sports fan will agree with me, and I've already mentioned this before, but bandwagon fans are the WORST, and Foxes' fans are full of them. Jamie Vardy's story is absolutely humbling, Rihad Mahrez is wicked with the ball at his feet, and it's awesome that Peter Schmicheal's son is just as good as he was for United, but theres NO WAY IN HELL you knew a thing about an unknown club like Leicester until two years ago. Hell, 90% of people still can't even pronounce it correctly. People forget – 5000/1 odds to win the league and they did it (I'm kidding, I'm reminded like every day)!
Southampton

If there was a betting line for a team that will never win the league, I would put my life savings on Southampton.I love how they find great young players and mold them into budding-level stars, but without fail, Liverpool swoop them up for pennies on the dollar. It's truly robbery, and there's gotta be some under-the-table dealings between the two clubs as it's uncanny how many players the Reds have bought from Southampton. Also their best player wants to leave so I don't even know if they'll finish in the top half.
Watford
This is the point where I realize I know nothing insightful about any of the rest of the teams so I'm just making fun of my observations. Their goalkeeper may be older than most fans parents and their defense is also the definition of mediocre, but it can't be denied that their midfield and attack are surprisingly good for the forgotten London club known for being jack shit nothing.
Crystal Palace
Christian Benteke, Yohan Cabaye, Wilfred Zaha, and a bunch of young dudes. Not super optimistic this pick will come to fruition as I'm pretty sure I could've put away that chance and I'm awful, but I actually don't hate Palace at all as a surprise.
Stoke City
Stoke are one of those teams I just really hate cause Arsenal don't play well against them. That, and Ryan Shawcross is a dirty motherfucker who fucked Aaron Ramsey up for the rest of his career. Way to sell your best, most promising player this transfer window, definitely a very bright move. Jack Butland is going to have his work cut out for him in a way that no goalkeeper has ever seen before.
Bournemouth
They finally got rid of that old Polish dude who couldn't save a beach ball on a lacrosse net. I also feel like Jermaine Defoe is about 40, and yet, he's still banging like 15 a season, so I can't knock the signing. I also think Eddie Howe's been linked to Arsenal for what seems like the past decade so I guess he's promising.
West Bromwich Albion
Tony Pulis is the Jeff Fisher of the Premier League. He'll get you to .500, and not much more. They'll win some games they shouldn't, and they'll definitely lose some games they should, but that's just West Brom for ya, they'll never go down so long as their textbook average manager is running the squad.
Newcastle United
RIP Cheick Tiote. I'm not really a big fan of Rafa as I think he's on the decline and Toon fans think he's still '05 Liverpool form when he's clearly not. Their entire team are scrubs as they did a massive overhaul in the Championship, which any team can win with some sort of decent players and in Newcastle's case that even included Lord Voldemort (Jonjo Shelvey). Cheick, Cheick, Boom indeed.
Burnley
Well, their fans are fucking loonatics, the manager sounds like he's smoked 2 packs a day his whole life, they just sold their best only attacking threat and defensive rock, and Tom Heaton is literally their whole team at this point.
Swansea City
I don't think anyone outside of Wales and American soccer fans knows or gives a shit about the Swans, but they're American-owned so you know they've got no idea what they're doing, and they pretty much only score garbage rebounds or set piece crap (99% Sigurdsson's doing).
Brighton & Hove Albion
I'm almost certain they're going to get relegated, and I'm not just saying that as I have no insights into anything about their team. I guess really the only thing I know is that their players (or at least Anthony Knockaert) know how to take cool selfies? As we learned from Francesco Totti's forehead pic, there is an art/science to the madness.
Huddersfield Town
Even if only from popular YouTuber Joe Weller, I'd at least heard of Brighton & Hove Albion. I had no idea this club even existed, let alone found a way to win promotion, which I assume was via the Playoff. All the same, can't wait to hear every know-it-all soccer fan tell me they're a dark horse and to not count them out… smh all that Leicester stuff has fucked with people's minds.
Golden Boot: Alexandre Lacazette
I know Alexis Sanchez is now on 300,000 pounds/week and is the unquestioned face of the team, but it's not like he's turning and shooting at goal 20 times a game. People forget he had double digit assists (10) last season and Mesut Ozil had something like 20 in 2016. The Gunners have the midfield to supply a finisher with the quality of Lacazette, it's just a matter of staying healthy, and this is the year (I hope, but as I say this, I'm seeing that Alexis, Mesut, Ramsey, and Santi are all hurt… God, I love Arsenal).
Golden Glove: David De Gea
I guess this award is decided by # of clean sheets but I really can't see anyone getting past a defense that includes Luke Shaw, Chris Smalling, Eric Bailly, and Antonio Valencia, as well as Nemanja Matic and Ander Herrera in midfield. I hate to say United will be good, but there's almost no chance they're not, plus let's be honest, De Gea is the best keeper in the Prem by far.
Player of the Year: N'Golo Kante
This is maybe the safest bet you can take. Kante, even at 5'6″, is a proven tank in the midfield and the receipient of this award last season. It's not like Chelsea changed all that much defensively either, in fact, it's probably better that John Terry moved on cause it'll make Kante running 15 miles around the field every game look even more impressive.
Overall, it's going to be a long 9-10 months or however long the Prem seems to be each year. Arsenal probably won't win, instead placing 4th with key injuries to 3-4 players, and Wenger saying something truly insightful like "well uhh…. we need to get uhh…. better…. uhh…." you get the point. I'm also going to try and write live blogs (and by live blogs I mean I write them during and post them after while I'm pregaming Illinois football).
Until tomorrow.