No joke, I'm sitting in a hospital room with a plastic tube in my hand with medical-level drugs starting to take action as I write this, but like the flu game in '97 with Jordan, I'm going to power though and write, cause I'm PISSED on a whole other level right now.
Dear Theo, Jed, and Tom,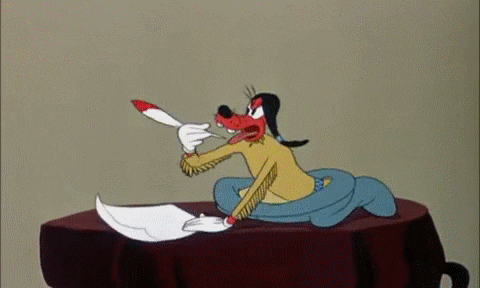 WHAT. THE. FUCK. I realize y'all weren't a part of the organization or cared about the Cubs when this happened in '03, but as a loyal Cub fan of 20 years, how dare you. Steve Bartman, while probably a good guy outside of the incident on October 14, 2003, is probably the most hated Cub supporter for a reason. Now I'm not one of those death threat level guys, but if he were to show his face at a game, 100% I'd boo, heckle, and throw any and all food and beverages I could obtain in his general direction. I feel like I'm in the minority when I say all this and he's obviously done nothing wrong in the decade and a half following, but when your story is so ingrained in a teams baseball lore that ESPN's 30 for 30 crew rolls in to do one on ya, I think that's enough of a testament.
At this point, I don't know if my immediate anger is directed towards Bartman, or more toward the front office or whoever's decision it was to give him a ring. I get that he's a big part of the teams' storied negative past, but he really didn't do anything to help the team win it all in 2016. 99.99% sure JHey/Rizz's speech during the rain delay of Game 7 didn't have any sentiments along the lines of "Let's do this for Bartman so his life isn't completely worthless and eternally depressed" as why would that ever come up. Batman had his chance to attend a game as tens of thousands of dollars were raised for his flight, hotel, and ticket for the game.
I honestly believe the grounds crew and bat boys deserve rings before Bartman, and I'll stick by that. At least they weren't pussies to show their faces in public. We won the World Series, 90% of fans who cared about that NLCS Game 6 v. Florida don't anymore, so if you went out and sang the stretch or something then maybe I could see that justifying your receiving a ring, but you did NOTHING.
Steve Bartman Statement
"Although I do not consider myself worthy of such an honor, I am deeply moved and sincerely grateful to receive an official Chicago Cubs 2016 World Series Championship ring. I am fully aware of the historical significance and appreciate the symbolism the ring represents on multiple levels. My family and I will cherish it for generations. Most meaningful is the genuine outreach from the Ricketts family, on behalf of the Cubs organization and fans, signifying to me that I am welcomed back into the Cubs family and have their support going forward. I am relieved and hopeful that the saga of the 2003 foul ball incident surrounding my family and me is finally over.
I humbly receive the ring not only as a symbol of one of the most historic achievements in sports, but as an important reminder for how we should treat each other in today's society. My hope is that we all can learn from my experience to view sports as entertainment and prevent harsh scapegoating, and to challenge the media and opportunistic profiteers to conduct business ethically by respecting personal privacy rights and not exploit any individual to advance their own self-interest or economic gain.
Moreover, I am hopeful this ring gesture will be the start of an important healing and reconciliation process for all involved. To that end, I request the media please respect my privacy, and the privacy of my family. I will not participate in interviews or further public statements at this time.
Words alone cannot express my heartfelt thanks to the Ricketts family, Crane Kenney, Theo Epstein, and the entire Cubs organization for this extraordinary gift, and for providing the City of Chicago and Cubs fans everywhere an unforgettable World Championship in 2016. I am happy to be reunited with the Cubs family and positively moving forward with my life."
Shut the fucking hell up you gold digging pussy. You couldn't show your face at Wrigley even with a GoFundMe raising enough $ for you to do it for free? I get it you don't want to jinx the team, but you couldn't do it sometime during the regular season post-2015? There's really no harm in that however you look at it.
I've said it before and I'll say it again, there's no doubt in my Moises doesn't catch that ball, bringing the Cubs within 4 outs from the World Series (and ultimately winning that) So Steve Bartman, I know you probably didn't ask for a ring or anything, but even still I REALLY don't like you.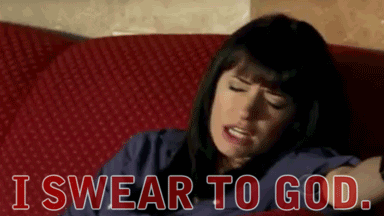 If Bartman doesn't throw out a first pitch/get introduced (even though he needs no introduction) in-between innings/sings the 7th inning stretch sometime during the rest of this season, all hell's going to come down from me.
Until tomorrow.