Introduction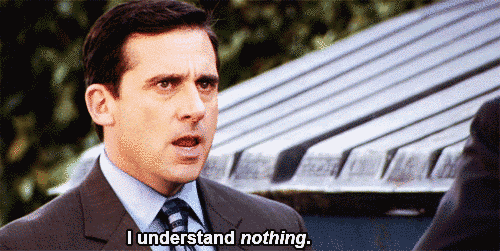 I'll tell ya what, watching a soccer game completely in Spanish when you don't speak a lick of the language is a very interesting experience. I enjoy it, I mean, it's a language the game was meant to be viewed in, but only understand the words 'gol', a couple numbers, words that are similar enough that they mean the same thing, and names, which aren't even different, isn't ideal. If this seems to be written very literally, it's cause I'm updating this blog as the game goes on. So I apologize if this format is a bit wonky for 9pm at night, I'll be out with my work tomorrow night so I don't have time to write this.
1-0, 44′ USA
What an ABSOLUTE BANGER. I mean, do I think a keeper that's not a backup from a country known primarily for an almost 30 year old Olympic bobsled team and weed could've said that? Well, yeah, but I won't complain. It was a hell of a strike, especially for that injury-prone sonofabitch Jozy Altidore. It's also worth noting that his goal doesn't happen if #20 (I can't be bothered to research who that actually is) isn't randomly 10 feet away from the wall. Morale is high, now sweep the leg USMNT.
1-1, 49′
Looks like I spoke too soon. I mean, as counterintuitive as this may sound, I don't think I completely blame Jordan Morris' for this goal. Kid's been working his ass off all game; getting cleated high, taking basically shoulder checks, and providing ravenous pursuit to Jamaicans who for some reason think they're Barcelona out of the back. Those kind of back post goals are impressive, but less so when its a 22 year old American v. a 33 year old, 9-year national team veteran. Sometimes there's just nothing you can do, and expecting an out-and-out #9 to play dead ball defense, one of the hardest things in the game.
73′, 75′: Heart Attack Moments
Don't you just love having back-to-back heart attacks? It's truly a great feeling. Even though Jamaica is hopeless on anything outside of fast breaks, this game is much more competitive than I ever imagined. Sloppy play is just fucking killing the US right now, and I'm getting so sick of having to hold my breath every 2 minutes cause some basic soccer concept is done wrong.
2-1, 88′ USA
Fucking good for you Jordan Morris, good for fucking you. You fucking deserved that more than anyone else. Whether you want to side with the redemption play from his defensive mistake or the hard work pays off play, he worked hard for that and I'm ecstatic for the kid. Looking at the goal, it's obvious it took a redirect off a defenders' arm, but even still, that's one hell of a strike for not even looking at the goal when you shoot. Turn and shoot, hope and pray. Bless you Jordan.
Takeaways
1. Jamaica has no idea what defending or possession are. Throughout the whole game it looked like as soon as they got the ball, they'd either try to thread through a ridiculous pass to a streaking winger, or chip a ball over the top to a lightning quick winger/forward. I know Leicester just won the Prem in 2016 doing just that, but how bout you watch some Barcelona, Arsenal, Bayern, or Juve. Possession is king for a reason, and I don't think 27% fills that quota.
2. That ref didn't call fucking ANYTHING. Yes, he called shit when it was blatantly obvious, but last time I checked, shoulder checking isn't a thing in soccer. Soccer players are pussies and don't get seriously injured for a reason. 'Let the boys play' only goes so far, call more fouls.
3. The team didn't even celebrate when they won. I'll admit, I don't blame them as I'm not quite sure what the Gold Cup is either, but still, you just won a tournament. Personally, I don't care if it's a college rec league, I'm celebrating whenever I can, cause you never know when you'll next win something, which is definitely applicable to the USMNT.
I'm glad I don't have to burn anything, USA forever (yes, I actually included a picture of stamps, don't @ me).
Until tomorrow.