It's not like training camp will provide headline-grabbing stories, but anything is better than summers' perennial combo of baseball-tennis-golf. Some teams' camps have already started, and some are yet to commence, but for the Chicago Bears, it's finally that time of year again. As a multi-year vet of Bears training camps in Bourbonnais, here are some of the things I've grown to expect as well as some predictions for this year (where applicable):
1. Backup QB's looking WAY better than the starter: Josh McCown (2011, 2013), Jimmy Clausen (2014, 2015), and Brian Hoyer (2016). What's the commonality amongst all these ex-Bears QB's? That's right, they're all fucking trash that fell off the face of the Earth! Even still, each year Overlord Jay was in power, I found ways to convince myself those pieces of shit were better. I don't know what to expect from Mitch, but if Madden ratings mean anything, I think our short term success is all but fucked (Trubisky – 83, Glennon (Madden 17) – 71).
2. Random receiver you've never heard of from a college/area you didn't even know had a football team plays out of his mind: I don't know what it is with these randoms, but year in, year out, I find myself embarrassing myself cheering whenever they get a rep in scrimmages or do ANYTHING remotely good. Case-in-point: Josh Lenz, Iowa State (2014), A.J. Cruz, Brown/some random indoor team (2015), Daniel Braverman, Western Michigan aka RTB (2016). This years candidate — Tanner Gentry, WR, 6'2″/210, Wyoming.
3. An absolute BODY of a lineman impresses, then proceeds to get cut: I never know where they find these guys. Often, it's from schools I've either never heard of, or that I just thought were god awful at football. Expect the MAC, FCS, or just a team you didn't know existed (e.g. Buffalo, E. Michigan). This years candidate — William Poehls, OL, 6'8″/334, Montana.
4. That one really old guy who thinks he knows everything so he talks super loud: Usually also the guy that yells and claps for the players encouraging them to not get discouraged when they make a bad play even though it's training camp and most guys can't fuck up or their dreams are crushed. But I digress. I don't necessarily have a problem with these guys as much as I think it's entertaining seeing people talk about shit they think they know but really really don't. I'm pretty sure the players either can't hear (the guy's yelling) through the yelling on-field + helmet + blaring music, or they just don't care, which is more likely.
5. Adult fans from a role players' college (must be very random/bad) going HAM: I don't know if this bothers me so much as I find it odd. Last year, some 40 year old showed up decked out in Wyoming Cowboys gear for Marc Mariani, who subsequently got cut. I'm a big believer in the fact that once you hit 30, you can't wear jerseys anymore, I guess that sentiment doesn't carry though 100% of the time. This years candidate — Victor Cruz fans either in UMass jerseys (I honestly didn't even know they had a football team) or Giants jerseys, which makes no sense to wear to a BEARS camp, but he was a big fantasy guy in like 2010 so whatever.
6. Middle-aged autograph seeking pieces of shit: This is very specific for a reason, and that reason is it annoys the living shit out of me. I'm 20, but I've been going to camp for a while now and one of my biggest pet peeves are the autograph collectors/sellers who walk around with books full of 8×10 glossy photos of all the players, regardless of # of years pro and/or their status as to whether or not they'll make the team. Now that I think about it, those guys are everywhere in every sport, so to them I say, 'get a fucking job and stop robbing little kids of joy'.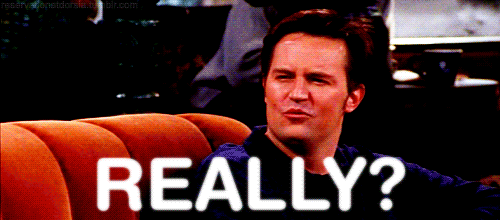 7. The player(s) who rides in a golf cart up until the kids section and then proceeds to show how good of a guy he is by signing for like 4 kids: Up until last year, Martellus Bennett and Jay Cutler won this award and there was literally no competition. Hey, I've got an idea, how about you think about the future of your fucking sport instead of trying to show off how 'cool' and 'aloof' you are. Who are you trying to impress? The 50 year old autograph seekers? The bloggers who bitch about everything aka me? You're not Johnny Knox, you don't need the cart. This years candidate — Markus Wheaton. There'll always be that one receiver who's just a FUCKING cock and Pittsburgh seems to do a good job breeding those people. It also helps that he's the KR/PR guy, fuck those people.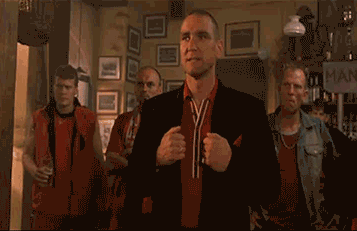 8. Generic-looking reporters pre-recording on the sidelines: Occasionally you'll get a guy you recognize, but more often, it's a guy from the ABC/NBC/CBS-level you've never seen in your entire life. My favorite are the Marshall, Illinois (a town in S. Illinois you've never heard of)-level dudes doing their generic training camp story for their southern news stations that have 20 total viewers a day.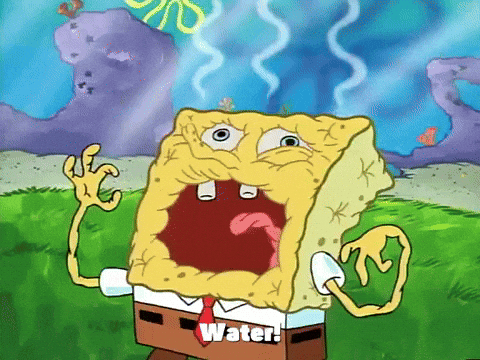 9. People walking around with an exorbitant amount of water cups: Bourbonnais is in the middle of fucking NOWHERE central/southern Illinois, which basically means two things. 1. Lots of characters, making for great 'people watching' and 2. It's hotter than a fucking oven and there's no natural shade or breeze whatsoever. I usually bring a Camelback, but when the waters' consistently 85 degrees, there's not much you can do to stay cool.
10. More blatantly fake football jerseys than you've ever seen in your life: I go to a big bar school where people strictly wear fake jerseys (mostly at 'Happy Hour') but even I can't deny Bears TC is the greatest gathering of Chinese/Amazon-manufactured fakes. Last time I checked, the Bears colors weren't dark navy blue, white, and NEON ORANGE.
All this crap may happen at every training camp, I don't know, but even still, without fail, I know these to be true at each years' iteration I attend.
Until tomorrow.