This news broke yesterday evening and if you can believe it, I'm still not even sure how I feel about it. However, I do know how I feel about people calling Cleveland "The Land". Why would you do such a thing? Cleveland fucking sucks. There's literally nothing to do there, their sports teams are historically god awful, and everyone outside of the state of Ohio agrees with this sentiment. So please, Cavaliers, fuck off with this shit, if sports teams wanted you to continue to do this, the Browns would've adopted it, as they're in a position to do pretty much anything to sell tickets. Also on a totally unrelated topic, why does SportsCenter always break news and not ESPN's main account? That makes absolutely no sense to me.
My Thoughts: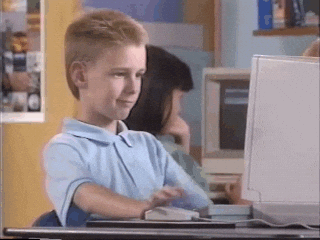 On one hand, a very small portion of me is actually happy for Derrick. At heart, no matter what I say, he'll always be a Chicago kid. Case in point, last playoffs v. Boston, he came through to show his support for this hometown team allegiance, even whilst he was still a member of the NY Knicks. $2.1 million is a MAJOR downgrade from last years' $18 millionths payday, but at least he got a deal and is playing the sport he loves.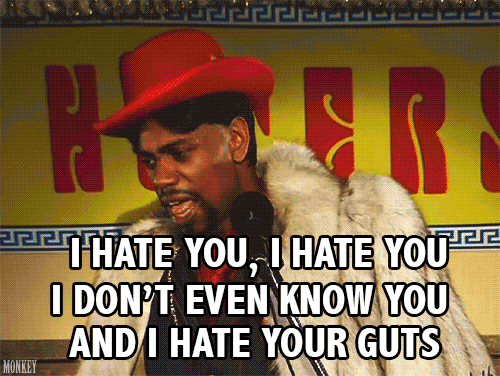 And then there's the other hand, which dominates 99% of my thought processes as I write this. I'm pissed the fuck off. The Bulls don't have many rivals, but of the few, at least during the majority of seasons, the Cavs are Public Enemy #1. Fuck you bro, choosing to play for that scum of the Earth team.
Overall, listen Derrick, I'll always respect your time with the Bulls from '08-'11 (and I guess '16) when you weren't a complete and utter detriment to the team. 100/246 (41%) games over three years. School is in session Derrick, 100/246 = 41% of games over three years, which is about still probably a higher percent than the amount of questions you answered correctly on your ACT… oh wait….
If I Had to Pick a Side…
I know it's an extreme take, and I don't think I mean this in a purely malicious sense as I'm very impulsive in moments like this, but I hope he tears both his ACLs and is never able to play again. In my eyes, once a player crosses the divide, they're dead to me and all bets are off. I guess I feel differently about DWill joining the Cavs last season, but Illinois basketball > everything, even though in it's current state, I look like a crazy person saying that.
I'd also like to reiterate how idiotic Derrick Rose's brain has proven to be since leaving Chicago. Here are some of the highlights:
1. His 'Knicks are a superteam' comment on his debut: No. Just no. That Knicks teams' supposed "big 3" (if you could even call it that) consisted of: a wildly overpaid man bun with caveman-like shooting form (Joakim Noah), a slightly more athletic PG version of Eddy Curry with glass body parts (DRose), and an egotistical soccer investor with marriage problems (Melo).
2. He thought he deserved a max deal from a team in the West averaging 18/4/4 as a Knick in the East. To his defense though, Iguo's new deal is paying him roughly $16 million/year for a lot less production and games played, thus proving crazier things have happened, and that Derrick needs that agent.
3. He thought he deserved a max deal from a team even considering his two reconstructed metal legs. With vast improvements on scouting/analytics technology, NBA Front Offices (Gar/Pax excluded) are getting smarter and smarter each and every year. Nobody, aside from Koby Altman apparently, is dumb enough to give a third chance to one of the most injury-prone players in NBA HISTORY. His explosive cutting skills? Gone. His once stunning vertical? Gone. His shooting touch (whatever little bit he did have)? Gone.
Even still, I love the move Koby (I'm being facetious if you can't tell). Don't know what you're planning on doing with that rust bucket of pins and needles holding together the shadow of a once great MVP, but god bless and good luck if you actually think whatever plan you drew up is going to come to fruition.
On the bright side, at least I now have a substitute to hate on since Kyrie is leaving.
Until tomorrow.