I swear, sometimes I wonder why Illinois hired this Lovie Smith guy. I mean, I get it, he's an ex-NFL coach, but like you'd think he'd be more than a broken record just repeating shit about Chayce Crouch, Mikey Dudek, and basic football tendencies you learn at the Pee Wee level. How about you stop saying stupid shit and actually coach the team to some fucking wins.
If you couldn't interpret it from the title, at least in my opinion, Lovie's Big Ten Media Day press conference was one of the worst in recent memory. Part of all this hate stems from the fact that I just think he's awful for the program and has brought a sense of false hope, but most of my opinions on the presser are pretty agreeable:
"What a difference a year makes": Yes, it's his first line and I'm already on him. This ones' probably just out of spite, but like what difference has it made? Our team still sucks, you still probably have no idea how to use any of the players, which in fairness to him, I don't think anyone does, and we don't look to be making any steps in a positive direction in terms of recruiting. Words mean nothing without action Lovie, and I'll eat this is you prove me wrong, but I've got a feeling I'm right.
In regards to player roles, "… I feel like we have that down now, we got to work with the players off the field to really establish how we're going to win football games, pretty important": Oh, you're just now realizing winning football games is important and a large piece in doing that is knowing players roles? Everything makes sense now, we're in the clear! Lovie the player-whisperer to the rescue, better get some Miracle On Ice Juice Williams kinda shit outta Chayce this season or we're fucked (it's not like we're not anyways, but you get the point).
"…to see some of the things we need to change, our facilities being one of them" and still later, "… we don't have a lot of players right now who are just coming to our place based on facilities…": Hey Lovie, I'm no 5-star recruit or recruiting expert, but I'm pretty sure nobody gives a shit about a teams' facilities and their having the latest, greatest technology and meeting rooms (yeah he said that). Maybe you should focus your efforts on winning some fucking games, I think that'll do wonders for your recruiting. Recruits are not going to visit a campus and notice your brand new monitors and meeting room, these kids want to play football in hopes of impressing enough to make the NFL. Jim Harbaugh and Urban Meyer's running backs aren't getting those extra yards cause they've got some new tablets on the sideline, it's cause they WIN GAMES, cause that's how it works. And even if the stadium does get upgraded, it's not like that's going to attract more students, it's going to look just as empty, if not more so.
"Defensively, um, steal it by taking the ball away and things like that…": Absolutely brilliant stuff Lovie. I didn't realize taking the ball away was something defenses did! Ya heard it here first, insight only an ex-NFL coach can provide… good lord we're screwed.
"Offensively, we need to score more points." Anotha one. Lovie is just on a roll now. First takeaways on defense and now points on offense?! The world we live in is beautiful folks. But in all seriousness, only scoring 24 against a Rutgers team in 2016 that was maybe the worst football team of all time is not okay. So on those grounds, yes, please score more, our defense isn't going to help you AT ALL this season, and that's how you win in pretty much any sport (aside from golf which is backward as fuck).
"…really feel good about the freshman class, feel like, when we recruited them that some of them would have long futures and contribute right away, but I'll just stay away from them right now.": Uhh, why would you stay away from them, that's what the guy asked. He doesn't want to hear about Chayce Crouch or Mikey Dudek for the hundredth time or even Gabe Megginson. All of these guys have played before, and reporters aren't stupid. Nobody knows how your motley crew of 2 and 3-star recruits are doing at this point in time, so, instead of shying away from it, maybe actually talk on it.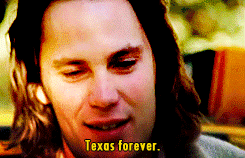 "… our recruiting areas, it's about Illinois, and of Chicago, St. Louis, Indianapolis, you know, this triangle that's close.": False. You are Lovie FUCKING Smith, 11 year NFL Head Coach veteran. Do NOT settle for suburban misfits, there's two-three every year who are actually good and they get offered by every other Big Ten school so don't waste your energy. Do NOT settle for that Chicago garbage. It pains me to say this, but Chicago, but for once a decade, does not produce NFL-caliber players. It is a basketball city, always has been, always will be. Do NOT settle for farm boys from towns and high schools the majority of Illini fans have never heard of. Sure it makes for a great story, but how often do these guys turn out? At least in Illinois, 1/100 if that? While you're down in Florida, spend time in other areas of the south. Alabama, Texas, Mississippi, Georgia, the list goes on and on. And this is just a stab in the dark, but having grown up watching Illinois suburban football, I think I'm more right than wrong when I say that a 3-star prospect in the south is better than a 4-star prospect in the burbs. That's not to say you should abandon Illinois recruiting altogether, you have to stay true to the roots of the school to a point, I'm not an idiot, but don't completely adhere to that ideology.
I'm hard on the Illini, but it all comes from a place of love, not hate. Criticism is my outlet, and it's been pretty prevalent for the past 7-8 seasons. Speaking on Lovie, from the small sample size of horrible interviews, all we can conclude is he 1. Can't recruit. 2. Has nothing insightful to say when talking to the press/doesn't know how to talk to reporters. 3. Is too content with improvements of the one game increment variety. But I digress.
Lovie has to say this stuff or he'll be eaten alive, and even if he does I ain't no pussy so I'll go after him. Still, nothing can be worse the Illini under Tim Beckman reign of terror, so at least he's got that going for him.
I-L-L forever
Until tomorrow.