Sunday, July 23:
I'm not sure if a live blog means I'm constantly updating this as the event progresses, but I'm just going to write this in real-time and post it later so y'all can read all my reactions to all the games after.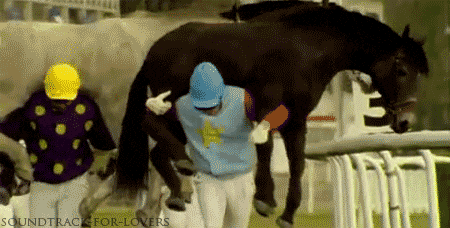 *DISCLAIMER* — Because the BIG 3 and Fox Sports 1 are stupid and are choosing to broadcast some stupid horse racing shit instead of the BIG 3 live, this is going to have some spoilers.
11:30am: The Journey
Fucking hell Ice Cube, pick a harder, smaller venue to get to. I've never been to UIC Pavilion for a reason, and it's not cause it's right next to the hood. I hate driving in the city, but even more, I hate trying to find parking in the city (and ultimately failing and getting very angry) that isn't strictly 2 hours and costs like $20… fuck you Mayor Daley.
1:30pm: Warm-Ups
This stadium fucking sucks. It's small as fuck, security is nonexistent, and the seats suck. Most of these guys are in their late 30s – early 40s, but even still, warm up air balls and shooting performances like 5-for-25 from behind the arc (yes, I counted) are not ideal, especially from (mostly) former 1st round draft picks.
2:00pm: Power v. Ball Hogs
I wasn't alive in 1989, and while he only played maybe 10 minutes, words cannot describe how cool it really is to see 'Flying Illini' legend Kendall Gill play live. Then again, seeing the GOAT, aka living, breathing meme, aka White Mamba, aka Brian Scalabrine is also breathtaking even if he did only score three points. As expected, everyone looks and plays like players that've been out of the league for years. The 14 second shot clock is absolutely electric, as is Jerome "Junkyard Dog" Williams faux-barking anytime anything remotely good happened for Power, which was more often than not. Final: 50-32 Power. Top performer: Cuttino Mobley, Power, 21/5/2.
3:00pm: Trilogy v. Tri-State
I really don't know who's coming up with these names, but they don't make any sense or have any relevance what so ever. First off, I've seen him live before, but Al Harrington is an absolute BODY. Tri-State's team looks god awful and didn't stand a chance against undefeated (now 5-0) Trilogy unless Dr. J miraculously finds his legs and suits up and even then I don't think they win. Kenyon Martin in-game, in the 'zone' is one scary mother. I'm convinced he wants to fight anyone and everyone not on his team as well as probably some people on his team. I love chippy players, but you're like 40 now bro, you can't get in guys' faces. Mike James' generic 2k name generator ass came up big time for Tri-State, 'heat checking' his way to what seemed like 10 3's. But at the end of the day, nothing beats an alley-oop finish for the win. Final: 51-34 Trilogy. Top performer: Rashad McCants, Trilogy, 27/8/1.
4:00pm: 3 Headed Monsters v. 3s Company
I mean, I'm biased cause I attended the games in an '03 Gary 'Glove' Payton jersey (pictured above), but seeing AI in person, even if his pussy ass didn't even play, is still one of the coolest things I've seen on a basketball court. That having been said, aside from The Answer, I don't think I've ever heard of a single player on the 3's roster. I mean, seriously, who the fuck is DeMarr Johnson? I could go on, but there's almost a zero percent chance you know any of them… very good for entertainment purposes. Even with double digit point totals, I can now see why Kwame Brown was a flop in the NBA. The dude's probably the tallest in the league, and yet some fat fuck named Mike Sweetney was pushing him all over the floor. Definitely a wasted 5th overall pick. Sweet Lou obviously played well, but I was more impressed by Mahmoud Abdul-Rauf as 19 points for some scrub who spent more time in Europe than in the NBA is very impressive. Final: 51-32 3 Headed Monsters. Top performer: Mahmoud Abdul-Rauf, 3 Headed Monsters, 19/8/3.
5:00pm: Killer 3's v. Ghost Ballers
Finally an actually competitive game! Just a bit pissed Chauncey Billups didn't show for Killer 3's as I picked them a month ago to be the best team in the league and it turns out they fucking suck. Even still, Steven Jackson's (most likely) stoned ass didn't disappoint (22 points). While Mike Bibby's 4 point shot and great court vision is also cool, at the end of the day, he's just a poor man's White Chocolate aka Jason Williams (RIP). Both these teams' jerseys, the yellow-black (Killer 3's) and purple-white (Ghost Ballers) are easy 1 and 2 overall in the BIG 3. Final 50-46 Ghost Ballers. Top performer: Ivan Johnson, Ghost Ballers, 20/6/5
In Conclusion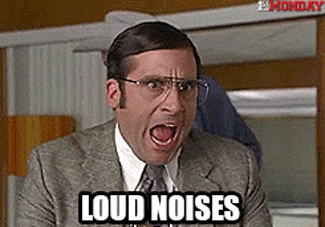 I'm starting to realize there are 4 good teams in the BIG 3, and they just happened to be the four that won today. I've also come to the conclusion that all these ex-NBA first rounders have forgotten how to shoot free throws even though it's maybe the easiest thing to learn and improve in the game of basketball. You may be thinking, 'Luke, a 70-80% free throw percentage is okay, why are you ragging on everyone'. Well, I wish that was the case, but unfortunately, (at least it seemed like) they shot 40 fucking %. I don't know if it's that these guys don't care, but in a league where there's basically no rules and free throws can amount to as many as four points per shot, you may want to spend some time working on the most fundamental part of the game… yes, I'm looking at you Kwame and your 1-for-6 lookin' ass. Finally, I also learned Ice Cube and Co. like their music to be 99% bass with no actual words turned up to the "render speaker unusable" setting. Even still, seeing a surprise performance of "Ruff Riders Anthem" by DMX live was an all-time moment, even if he didn't rap but maybe 20% of the song.
Until tomorrow.