I'm not writing about the Lakers winning the Summer League Championship because I'm not a Lakers fan. I don't like when people say "I support players, not teams" but I feel like Lonzo & the Ball Clan are a special exception for everyone. No fucking shit Lonzo won MVP, who didn't expect that. Also, I don't think that's even a good thing. Look at the people who've won it and actually "made it"… 3/11. But he didn't play in the finals, so I don't care. End of story.

Well that was a fun way to end the night. It's 11:00pm and I think if anyone aside from my Dad had seen me muttering encouragement to Wade Davis from 700+ miles away through a TV screen, they'd think I was crazy. Granted, I probably am, but when it comes to the Cubs and close games, everyone has their superstitions. Tonight, I found out a new one of mine; ripping random players on the opposing team while repeating phrases resembling, "he can't hit you", "you got this", "shit", and "fuck this motherfucker".
I'm not sure it matters what I did or how the Cubs did it, at the end of the day they won, and that's all anyone ever cares about. 50 hits over the past four W's is pretty impressive for a team who couldn't hit consistently to save their fucking lives before the All Star Break. I also feel like I should give credit to Jon Lester. 7 IP, 3 hits, 1 earned run, and 6K's. Not bad, but used to better from Cubs starters. Plus, he definitely owes us big time after surrendering 10 in the FIRST FUCKING INNING. Yes, I'm petty, and no, I haven't forgotten.  Two more performances like that, are we're squared away. But until then, I'm sticking to my guns and telling you to go fuck yourself Jon Lester.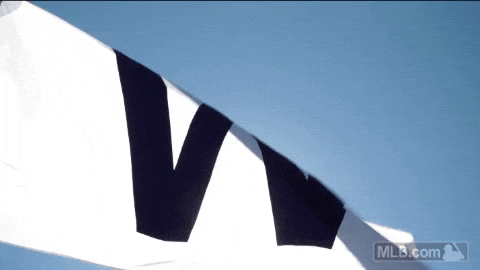 3.5 games out. I'm not a big fan of the #ThatsCub movement as I don't think it makes much sense, so I'm just going to stick to my tried and trusted '#KeepTheFaith'.
Also, shoutout Rizz, who's not getting the love he should be right now with Willy, Addi, JHey, and Zo playing so well (finally). Homers in back-to-back-to-back games is impressive as fuck. Keep up the good work big fella. Speaking of big fellas, how bout this dedication… big ups Schwarbo's outfielding, which even considering this catch is definitely still a solid 4/10.
Until tomorrow.