This years' free agency seems to be everlasting. No matter if deals are being made in rapid succession, or there's a break with some time inbetween, some crazy fucking deals have gone down this summer, and I'm going to break them down right now:
Gordon Heyward, Boston Celtics
4 years, $128 million: What an absolute fucking shitshow this deal turned out to be. In no way is this Gordon Heyward's fault. He can't help that Brad Stevens wants his dick, that Woj is a nosey little bitch, or that his agent is a news-cucking douche. The Celtics needed another big player to compete, as it was evident in 2017 that IT4 couldn't hold back the Cavs. While this jersey burning was one of the most pathetic I've ever seen, I can't blame Jazz fans for being as pissed off as they are, even if they have nothing to be really mad about, Utah sucks.
James Harden, Houston Rockets

4 years, $170 million: The Beard was never, and probably will never be on the chopping block for the Rockets. Now that I'm thinking about it, he wasn't even a free agent this offseason. All the same, of course Daryl Morey resigns him for god tier money. Looking at the deal in basketball $, he's definitely worth it. But as I've mentioned before, nobody, barring a cure for cancer or something world-changing, is worth $42.5 million IN ADDITION TO HIS CURRENT DEAL/year.
Kentavious Caldwell-Pope, Los Angeles Lakers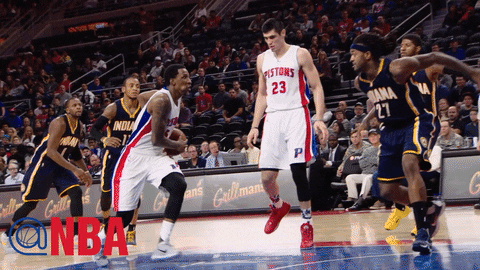 1 year, $18 million: I'm not quite sure what KCP is good at. He's not a big volume scorer (13.8 PPG), he's not a well-known defensive star, and the rest of his stats are all pretty mediocre. I'd probably know more, but he plays in Detroit, the biggest shithole of the midwest. The Lakers current combo of (basically) unlimited money + no superstars is not good for the front office, and it shows with this laughable deal.
Tim Hardaway Jr., New York Knicks 4 years, $71 million: The Knicks are so fucked up and this absolutely insane offer sheet is the most James Dolan process move ever: trade away below-average role player for wasted draft pick then resign same player via BONKERS offer sheet. No fucking shit the Hawks weren't matching that deal, they actually know how numbers work and don't want to they knoscrew over their now-rebuilding franchise for the next four years. While hard to not do, Hardaway somehow succeeded in made no basketball headlines in Atlanta before this deal. You fired Phil Jackson, good job for that, but good luck paying Tim Hardaway Good luck NY, have fun being an absolute dumpster fire.
James Johnson, Miami Heat
4 years, $60 million: Geez, NBA hype men run you some serious green nowadays. But seriously who the fuck is this guy and why is he making $15 million/year. Speculating as I've never seen him play, at 6'9″/250, this guy must be the most giant pussy in all of basketball to only average 5 rebounds a game. Either that or he's the least athletic dude ever.
George Hill, Sacramento Kings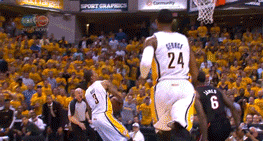 3 years, $57 million: Please don't even start with telling me this rando dude is good. There's not a chance in hell you've ever heard of him, he played in fucking INDY, and he's got maybe the most generic name in all of the world. Why would you draft De'Aaron Fox, 6'4″/175 when you were just going to sign this dude who's 6'2″/188. That's 100% the smallest backcourt in the NBA.
The Other Guys
Some of these guys are probably important enough to their teams' to get their own column, but if they're here, that means I couldn't think of enough clever chirps to throw at them. They're, while my simple math is probably wrong, the top 10 are in order from most $/year – least.
Danilo Galinari, Los Angeles Clippers, 3 years, $65 million: How do the Clips have any money after that Blake Griffin deal? 20-something million/year for a guy I'm pretty sure only shoots threes may not be the best investment, but Ballmers' got more money that he knows what to do with.
Dion Waiters, Miami Heat, 4 years, $52 million: I swear Waiters and J.R. Smith are related somehow because they're almost literally the exact same player.
Kelly Olynyk, Miami Heat, 4 years, $50 million: I like guys that play hard but fuck this dirty scumbag motherfucker. Cut your fucking hair Cali/Canadian hippie.
Zach Randolph, Sacramento Kings, 2 years, 24 million: The Grizzlies are retiring ZBo's #50 while he's still in the league… At this point he's just going to serve as a wall in the paint for the Kings, I'm convinced he'll play like 20 minutes a game he's so old.
Bojan Bogdanovic, Indiana Pacers, 2 years, 21 million: This guy IS an alien. Don't believe me? Look up a picture of his hands. There's definitely no more awkward combo than a 6'8″ giant Croatian in conservative-land Indiana.
Andre Roberson, Oklahoma City Thunder, 3 years, $30 million: For the life of me, I couldn't tell you anyone on OKC aside from Brodie, PG13, and Steven Adams the Australian. Don't know who this guy is, if he's good, or if he's worth double-digits/year.
Rudy Gay, San Antonio Spurs, 2 years, $17.2 million: How old is this guy? I feel like I played 2K with him on the Grizzlies in those years of my life around 2008 and he's just been the same dude on the same team ever since. Good for him getting his $ though.
Vince Carter, Sacramento Kings, 1 year, $8 million: Jesus Christ… Hey, VC, retire already! Nobody wants to see your old ass try to dunk, at some point, you're going to go up, throw down something you shouldn't be trying at 38, and break every bone in the lower half of your body coming down.
Dwayne Dedmon, Atlanta Hawks, 2 years, $14 million: After bouncing around on 10-day contracts and 1-year deals, it's good to see a true NBA-tough big man get the big money payout he deserves.
Milos Tedosic, Los Angeles Clippers, 2 years, $12.3 million: In my opinion, this guy is way too overhyped. Oh, he's got a mixtape of him doing 'no look' passes and body feints to evade defenders? So does pretty much every halfway decent high school basketball player in America. Welcome to the country on earth bud.
Thank god NBA free agency is almost over. Can't wait to watch the Bulls win under 20 games in 2018!
Until tomorrow.