First off, fuck the west coast. I don't know when this started, and I don't care. There was never a chance in hell I was watching this joke ESPN tried to make into an award ceremony. The real problem with all this is that ESPN employees had to stay up to cover this event nobody has ever, nor will ever give a shit about… that's some real sadistic Clockwork Orange-level shit.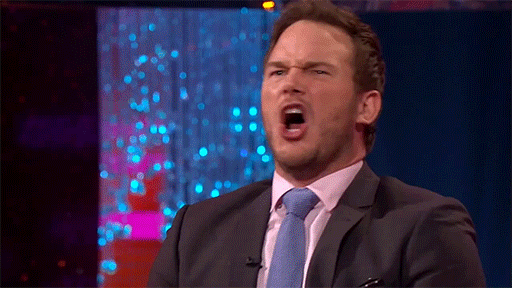 To give you the low down on what happened (from someone who didn't watch it), Peyton Manning (again probably) got up there, (probably) made some bad jokes about his excessive commercial appearances, old teammates, and his football family. Blah blah blah, ultimately nobody gives a shit. Brodie won Best Male Athlete, deserved. Simone Biles won Best Female Athlete, probably deserved even though nobody actually gives two fucks about gymnastics. Annnnnnd that's all you probably care about.
Luke's Rant World
In today's news from Luke's rant world, fuck whatever committee decides who wins this shit. I know I'm biased, but how the FUCK did the Cubs not win every category they were in? Exhibit A: The Pats win every other year, there was no way they were losing to the Falcons. Game 7 of the 2016 WS is the single greatest sporting baseball game EVER. Also, how do you win 'Best Moment' without winning 'Best Game'? It only makes sense that those two go hand-in-hand. Exhibit B: The Warriors winning 'best team'. A team is full of snakes that nobody outside of the Bay likes, yeah, let's give that award to them. Not the team that all of America was rooting for to break a 108 year old curse, nah, that would make too much sense. Exhibit C: Mike Trout winning 'Best MLB Player'. KB fucking sucks this year, I'll admit it. I get that Trout was the AL MVP, but in 2016, he didn't win a WS like Bryant, hell, his team didn't even make the playoffs. Best player, best team, that's how it works, that's how it's always worked. Smh ESPN, S. M. H. Exhibit C 1/2: Tom Brady wins 'Best Championship Performance', Kyle Schwarber omitted. This ones' a bit harder to argue, but I still feel like Schwarbs got snubbed big time. If the NBA's darling, Steph Curry, tore his ACL and MCL 3 games into the season, was dubbed "out for the season", and then came back in the final stage of the playoffs and played OUT OF HIS FUCKING MIND, ESPN would be all over his fucking dick. But of course, because he's young and plays baseball, the fact that he overcame unbelievable odds is completely forgotten. Being completely honest, I'm not super pissed over this one as he wouldn't have won it even if he was nominated. That having been said, he definitely should've been nominated, or if not him, at least Ben Zobrist, who, for a 35 year old, also was spectacular.
There's also this list too if you care, which you don't because you're not a fucking idiot.
Until tomorrow.