This picture has nothing to do with what I'm about to rant about, I just like it. 'Trust in Joe' has been my mantra for the season, and I don't think I'm alone in that fact. After all, it worked in 2016, so why change perfection?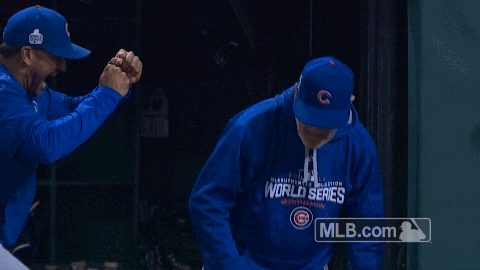 It's now the halfway point of the season and the Cubs are 40-41, somehow resulting in 2nd place in the NL Central. Something like 60+ different lineups later, I'm fucking fed up. As a true Cubs die-hard, I endured the rough years. From experience, I can say for certain that I would rather see the Cubs lose 100+ and absolutely suck, than have to endure another .500 season, give or take a handful of games, especially after winning 103 and the World Series in 2016. I'm the biggest supporter of Kyle Schwarber but Joe Maddon, get the fuck outta here with that leadoff hitting shit. I know he's down in AAA finding his swing (which has worked as he's hitting .391), but why would you ever think a pure power hitter would be able to work long counts, draw walks, or be able to get on base consistently in general. He was never, and will never be, that player.
The Cubs have depth, but I don't think all the blame needs to be put on Maddon. Character-wise, he's the greatest manager ever, that's a fact. While on paper you wouldn't think that means much, that managerial style has won him two World Series' and three MOY awards. The front office kinda fucked him over going into 2017, letting Dex walk to, of all teams, the motherfucking Cardinals, and leaving him with a gaping hole in the rotation filled by… Mike Montgomery and Eddie Butler? Are you fucking serious? Oh and you signed Jon Jay? That would've been great if A. He didn't play for the motherfucking Cards and/or B. If we'd have singed him about 5-7 years ago when he was actually affective. Theo and Jed, I love you guys, but give Joe something to work with PLEASE.
I'm glad you brought up Victor Caratini for Miggy, but where are you going to play Schwarbs when he comes back, which he obviously will. Caratini is already a better pure Catcher, Willy is better overall at everything, and the outfield is deep with players like Happ, Almora, and Jay. In my mind, that leaves only one option, deal him. But even if you do that, what do you get in return? A 5th/6th round draft pick and some scrub reliever who'll see the field one out of every 10 games? As much as I could ague on potential and Schwarbers high ceiling as a DH in the AL, with his performances offensively this season, it's a hard sell for any sort of significant return.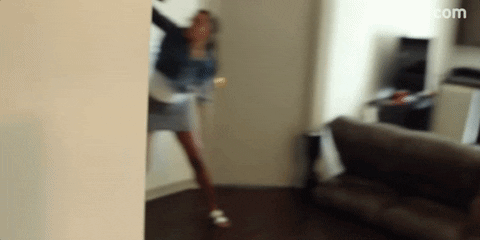 At the end of the day, the Cubs are three games out of 1st, which speaks to truly how bad the NL Central is this year. I'll support and defend the Cubs until I die, but fucking hell we need a good punch to the gut for the second half of the season.Either that, or else all hell is going to break loose from fans who actually know what they're talking about (i.e. me, yes, I'm that cocky). Forever and always, GO CUBS GO.
Until tomorrow.