The one night I try to get off social media and get to bed early and of course like 12 trades/deals are made. Fucking hell. Here's an overview of the deals that have been agreed to so far as well as my analysis (it's really just me ranting):
Steph Curry, Golden State Warriors
I realize I'm in the minority when I say this, but I hate Steph Curry. The chewing on the mouthguard, pulling up from 30 feet, bitching about not getting calls when his team is up by like 20, which is every game. Even though a 2x MVP and 2x NBA Champ, I find him absolutely despicable. All that considered, the Warriors had to do this. Curry has been the lifeblood of their team since 2009, he's consistently proven his worth (when not injured), and he's remained loyal even when being paid scraps for MVP-caliber seasons. Unlike the Kobe deal where the Lakers basically agreed to fuck over their franchise for the next however many years, Steph is still in his prime. The five-year, $201 million supermax deal is by no means a bargain, but it had to be done.
Paul George, Oklahoma City Thunder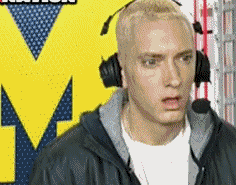 I still don't understand how this deal got done. PG13 still has 2 years left on his current contract and the Thunder are trading away Victor Oladipo, who is quickly becoming an NBA journeyman, and Domantas Sabonis, a guy who averaged 6 ppg. Yes, that's it. I get that PG wanted to leave, but 100% you could've gotten more for him. Anyone who says "oh the Thunder are losers in this trade too" is a fucking idiot. By no means does this make OKC contenders in the West, but I would take George over a rookie scrub and a 16-per-night guy any day of the week.
Blake Griffin, Los Angeles Clippers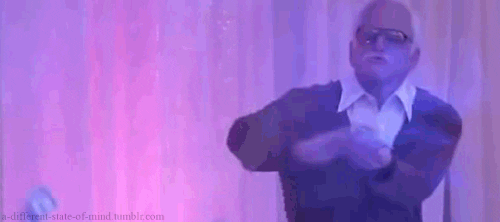 So wait what was the point of the Chris Paul trade again? Cause now the Clippers have two elite big dudes and nobody to get them the ball. Great rebuild ya got going on out there. Five-years, $173 million, money fucking talks. All this bull going around that Blake got emotional over some 'production' the Clippers front office made for him is definitely just that, bullshit. I love watching Blake in LAC colors so I have no problem with this, but I do think post this move, they need to start totally rebuilding around him as DeAndre Jordan, Austin Rivers, and Jamal Crawford won't win ANYTHING in the West. Money fucking talks.
Jrue Holiday, New Orleans Pelicans
Low key, I actually forgot Jrue Holiday was in the NBA. Five years, $126 million with incentives (potentially push to $150 million). I'm not quite sure why they're resigning him for so much, 15ppg, 7apg, 4rpg isn't really the stat line you'd expect to see of a point guard earning just over $25 million/year. But I guess they'll take what they can get, who in their right mind would ever voluntarily choose to play on an Alvin Gentry New Orleans Pelicans team? I'm going to go out on a limb and say nobody. I guess he plays good on-ball defense? Overall, I still think the Pelicans overpaid for a guy to run down the court and feed the ball to Anthony Davis or DeMarcus Cousins every possession, but who else could they possibly attract, so I digress.
J.J. Redick, Philadelphia 76ers
Don't know which 2000s highlight tapes Bryan Colangelo watched when he decided on this one year, $23 million contract, but I'd love to see them. I guess the 76ers don't have a lot of perimeter shooting, but unless you're going for broke this year, which I sure hope they don't think they are, this deal is ultimately going to set your beloved "process" back big time. Maybe JJ chose the Sixers cause he didn't want to have to change the color scheme of his clothes and shoes… Trust the Process?
Jeff Teague/Minnesota Timberwolves
Thibs out here making moves. Ricky Rubio, a pass-only point guard, to the Jazz for a protected 2018 first rounder. STEAL. I realize the Jazz will be good and the pick will end up being 20+ but it's still a first round pick. Then, less than 24 hours later acquiring Jeff Teague for three-years, $57 million. $19 million/year is a steep price to pay for a point guard of his stature, but HOLY FUCKING SHIT the T'Wolves are going to be entertaining next year. 40/1 odds to win the finals? 2018 NBA darkhorse? Please take all my money. Yes, I understand they're in the West, but a starting five of Teague-Butler-Wiggins-KAT-Dieng is no doubt one of the most impressive feats of a front office I've seen in years.
The Rest
This isn't to say the other deals that have gone down don't matter, but role players and backups don't yet deserve their own headline. Patty Mills, San Antonio Spurs: four years, $50 million. I mean, I guess the Spurs had to do this? I mean, who else is going to play point? Tony Parker with his glass legs? Some rookie from a mediocre Pac-12 school? Exactly. $12.5 million/year is a bit steep, but it's not awful. Cristiano Felicio, Chicago Bulls: four years (extension), $32 million. Gar/Pax out here tryna hit a home run with a wiffle ball bat. I love Cristiano's hustle and I'll admit he's made greater strides than I thought he would, but $8/year while trying to rebuild? In 2017, he averaged just over 15 minutes, 5 points, and 5 rebounds. If he's really worth that much, trade him (and someone else) for draft picks. Tony Snell, Milwaukee Bucks: four years, $46 million. I always loved Tony Snell when he was in Chicago. His work ethic, defensive prowess, and slasher mentality really made me think of a less-developed Kwahi Leonard. $11.5/year for a still-developing starter isn't awful, especially for a Milwaukee team on the rise. Shaun Livingston, Golden State Warriors: 3 years, $24 million. His numbers aren't staggering, but $8/year for one of the best backup point guards in the league is a bargain. I hate the Warriors, but I still find the job their front office does to be one of the best in the league, if not the best. Amir Johnson, Philadelphia 76ers: one year, $11 million. I'm pretty sure all this guy brings to the table for the 76ers is rebounding, but it's not like they didn't already have that already in Joel Embiid, Jahlil Okafor, Ben Simmons, and Dario Saric… oh wait. The Sixers are just spending money cause they have it right now and I'm not sure why.
I'm almost certain I'll be making a part II to this free agent blog, if not even a part III. But for now, here's what's gone on. I'm also not even going to put in guesses on where free agents are going to sign as I have no idea and 95% of the time they just end up staying put.
Until tomorrow.