Yes, I realize this happened two days ago and no, I don't care. Being completely honest, I've needed some time to digest this news as I have a deep respect for Miguel Montero. Also, being more blunt, nothing's happened today and I need something to write about. All that having been said, Cubs fans are pissed about Miggy's lash out on Jake Arrieta. If you don't know what I'm talking about, which I would be thoroughly surprised by as this happened two days ago, Miguel Montero ripped Jake Arrieta's slow release and inability to hold runners to their bases, citing it as the primary source of blame for the Nationals 7 stolen bases in Wednesday night's 6-1 loss.
While I do think he's not entirely wrong in the matter, I do think he was wrong about speaking up in general. The Cubs clubhouse is known around the league for it's comradery between players, low-key vibe, and overall good chemistry between just an all-in-all good group of guys. I'm kinda wondering if Miguel Montero is as old as he says he is, as this outburst seems like something more in line with a grouchy 80 year-old as opposed to a 33 year old MLB Catcher making 14 million/year AS A BACKUP. How the fuck can you be this pissy? You start maybe 50-60 games a year, probably less, play for perennial threat in the NL, and make double-digit millions/year. Your life is P-E-R-F-E-C-T.
I'm also damn glad Anthony Rizzo took Miggy's comments to the rack. Willy is 1000x better than you will ever be both offensively and defensively, so know your fucking place.It's good to see a team captain standing up for the team v. one selfish player who wants the spotlight. The team. The team. The team. The team. The team.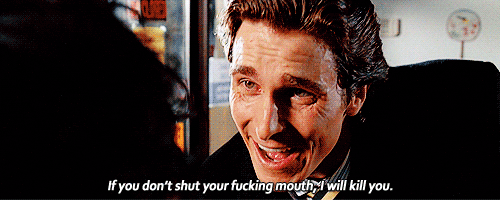 PR 101
All this brings me to my overall piece of advice to Miggy going forward: Learn how to shut your fucking mouth when the shit you have to say is negative and will have no impact whatsoever. What did you think was going to happen? Oh yeah, former NL Cy Young winner Jake Arrieta is definitely going to take pitching advice from a career .260 backup catcher who's 0-31 at his only defensive responsibility this year. If what you're saying is true, why didn't you throw out the other 24 runners you attempted? Did Jake Arrieta, standing in the dugout doing nothing, impact your throwing out baserunners? Not a fucking chance. I'll agree, Jake is partly to blame, but you need to own your shitty defensive performance when you have one… which seems to be every game.
Thank you for all the memories: NLCS Game 1 grand slam, WS Game 7 10th inning RBI, the scoreless pitching inning you pitched, and all the horrendously cheesy Tweets you sent out likely not understanding how cringey you are. I, and most Cubs fans thank you, solely because of your contributions in the 2016 playoff run, but even still, love you long time brotha.
Until tomorrow.